Albert Hall, Nottingham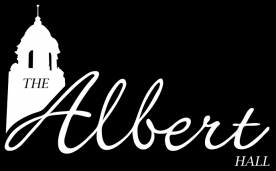 What we offer the hub
In association with our hub partners, we offer a fantastic affordable city centre venue, in which children and young people are able to perform.
Who we are
Once Nottingham's largest concert hall, and still regarded as the traditional venue of choice, the Albert Hall's grand ornate architecture was designed at the turn of the 20th century in the style of an Edwardian music hall.
Contact details
Regular opportunities for young people
Hub Partners including Nottingham Music School, Music For Everyone, and Nottingham Youth Orchestra perform regular concerts throughout the year at the Albert Hall. This gives young people a rare opportunity to perform live to audiences of up to 700 people in an exciting and awe inspiring performance space.
Regular opportunities for teachers and schools
Many of the performances we host are able to offer special discounts to Schools and students.
The Albert Hall is also home to the Binns Organ which is a musical instrument of great historical importance. Free recitals and talks are offered throughout the year, and schools and students are welcome to enjoy the sounds of this fantastic piece of musical heritage.
Free prearranged talks and visits to the Albert Hall for teachers and students are also available.