With guest professional artists
APOLLO 5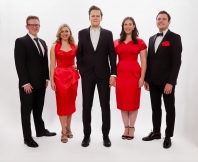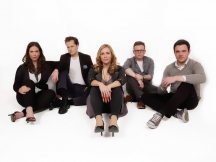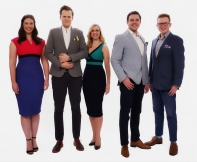 Watch them here!
https://www.youtube.com/channel/UC4hGgdm9QG1m0bl753JoN6Q
Following on from the success of last years Summer Sing with guest professional artists Opera North Chorus, this year we are delighted to have again partnered with the critically acclaimed group, Apollo 5. Apollo 5 were our inspirational group for our 'Big Sing 2015', leading CPD, workshops and performing with our students on stage at the Albert Hall Nottingham, in what was a fabulous event. (Please see the video at the bottom of this page with Apollo 5 leading the children on Stage.)
The Summer Sing
Our annual festival of singing, this year will focus on 'Singing Together'.
Tuesday 13th June at the Albert Hall in Nottingham
Morning session: 9.30am - 11.30am
Afternoon session: 1.00pm - 3.00pm
For resources for the event and from the CPD sessions, please follow this link
City primary schools are invited to learn new songs before coming together on the day of the Summer Sing to sing these as a massed choir. There will be a workshop with NMS Staff and our professional and inspirational group Apollo 5, along with new songs on the day. (Please note that with our focus being on singing together this year, there will be no need for your choirs to prepare their own solo performances.)
Primaries: If you would like to book, please download the form here
This years event is to include:
* Teacher CPD event working on vocal delivery for your primary class and choir with our Singing Development Teacher Sara King This is FREE for schools already buying instrumental tuition from NMS and is available to other schools for £150. This cost includes: The CPD, a workshop in your school and the chance for your school to perform.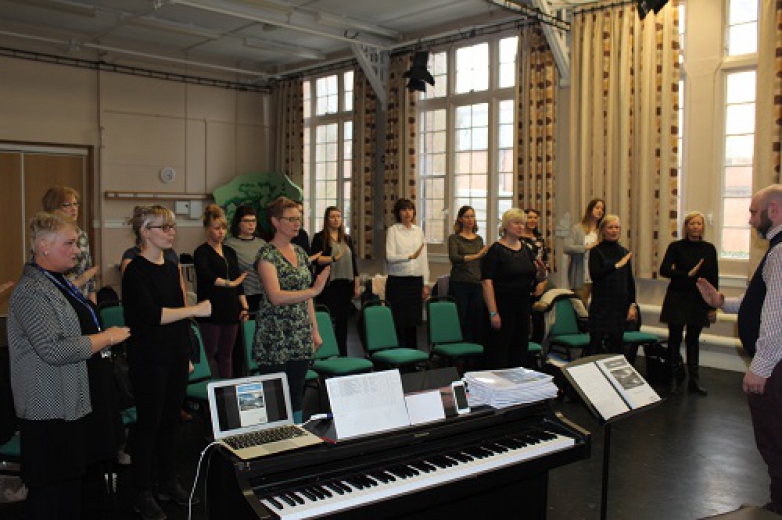 Matt Beckingham from Opera North leading a vocal CPD session, Summer Sing 2016
* A workshop in your school with Sara King plus a workshop performance with Apollo 5 and NMS staff at Nottingham Albert Hall on Tuesday 13th June.
If you want your school to be involved with this fabulous event, please contact janetwallace@nottinghammusichub.org.uk in the first instance. However, booking forms will be available to download from this page soon.