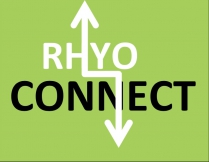 RHYO Connect
RHYO Connect (Strings) and RHYO Connect (Wind/Brass) are new weekly ensembles starting in September 2016 to bridge the gap between Area Band and the Saturday morning RHYO Orchestras. RHYO Connect groups are for string, woodwind and brass players from across the city who have taken Grade 1.
WHO ARE THEY FOR?
Designed for young musicians from City Schools aged 9-13 who have taken their Grade 1 exam.
WHAT WILL THEY INCLUDE?

Playing in a band with students like you, learning new music, performing together, improving your skills and making new friends
Starting Monday 12th September 2016 with a cost of £1 per session (concessions available.
TO FIND OUT MORE: Please download our RHYO Connect Letter here.
You can also email info@nottinghammusichub.org.uk or call on 0115 9476202 X211 or X275
HOW TO APPLY: You can download the application form for RHYO Connect here.
Please bring along the completed form to the first session.
WHEN AND WHERE?
Wind and Brass players meet on Mondays, 4.00pm – 5.30pm @ College Street Centre
String players meet on Tuesdays, 4.00pm – 5.30pm @ Nottingham Academy (Sneinton Road Site)
"For the Children who go on to join Area Band, the experience of playing in and performing with, an orchestra, is incredible. It is almost impossible to exaggerate how enriching and empowerring this is."
(City Headteacher)